Improving South Bank
We want to make South Bank even better because there is nowhere quite like it and we must protect that special quality.

South Bank Employers' Group and our members set the agenda and facilitate co-operation to deliver programmes that bring improvement and change to the area.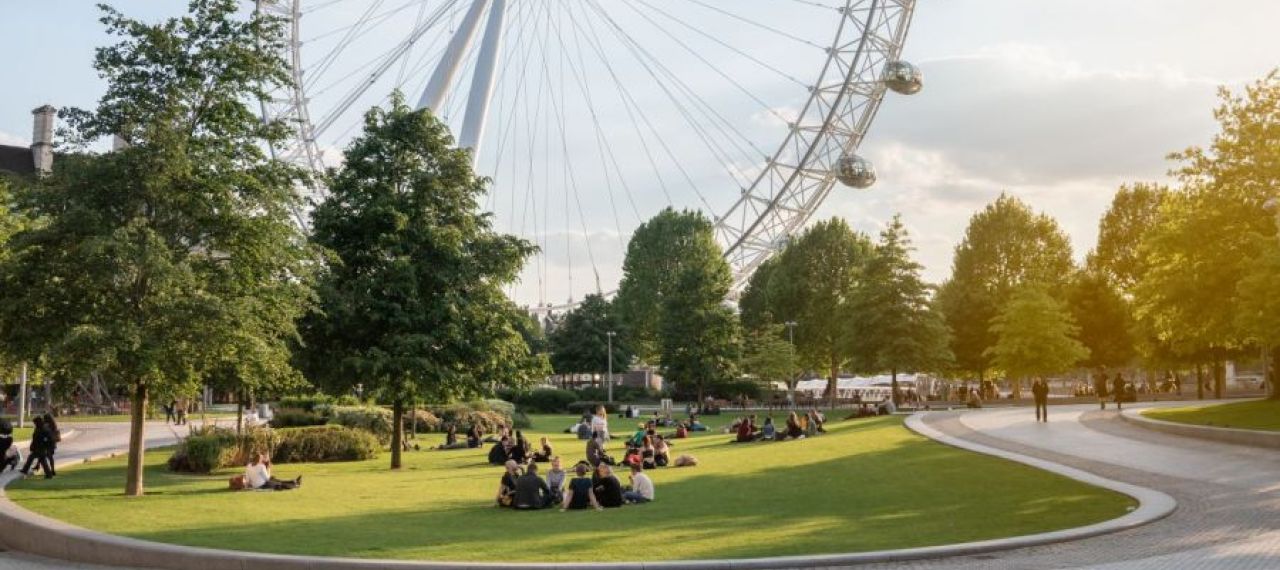 Jubilee Gardens – a revitalised green space in central London
South Bank Employer's Group was instrumental in the 2012 redevelopment of Jubilee Gardens from bland open grassland to one of central London's most used greenspaces with over 8m visitors per year.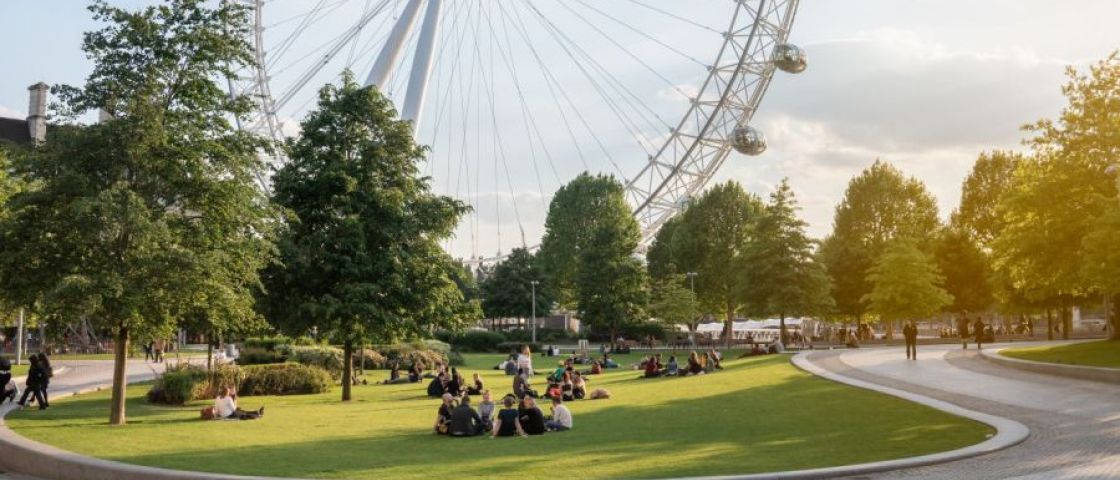 Jubilee Gardens – a revitalised green space in central London
Neglected land
Originally industrial land which became the site of the Dome of Discovery, one of the primary buildings of the Festival of Britain in 1951, the Jubilee Gardens site languished as a car park after the Festival until 1977 when basic parkland was created. By the 2000s this was in very poor condition, partly due to the impact of works for the Jubilee Line extension to Waterloo.
With the upcoming London Olympics and the ongoing regeneration on the South Bank the opportunity was ripe for a revitalised and redesigned Jubilee Gardens.
Making the magic happen
South Bank Employers' Group co-ordinated multiple local partners to manage the design, complex planning process and development stages of the Gardens, including securing funding Single Regeneration Budget funds from Transport for London via the Mayor due to the Olympics, used to fund the initial design for the new Gardens by West8. Funds were also secured from the Heritage Lottery Fund and capital allocated from the London Eye and Shell UK s106 agreements.
Managing and maintaining the Gardens
SBEG supported the formulation of Jubilee Gardens Trust, the charitable body responsible for managing and maintaining the Gardens comprising representatives of local residents, businesses and adjacent landowners. And SBEG continues to hold the contract for delivery of all work concerning the Gardens, managing the gardening and cleaning subcontractor as well as all aspects of development, safety and security.
Some of our other projects
Place Management and the public realm
We work with our partners to deliver and support public realm programmes that improve South Bank to make it a safer, more accessible and attractive place to live, work, study and visit.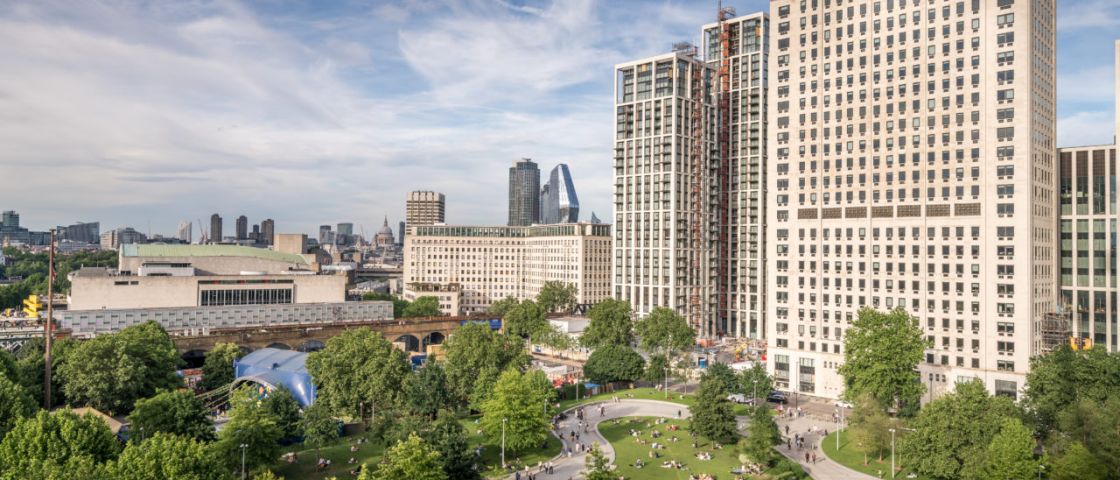 Place Management and the public realm
From the outset, SBEG has led, championed, and supported projects to improve the urban environment and public realm to make South Bank an even better place to live, work, study, visit and do business. SBEG manages complex Place-oriented services and projects, working closely with its members, landowners, partners, and stakeholders to ensure high-quality delivery.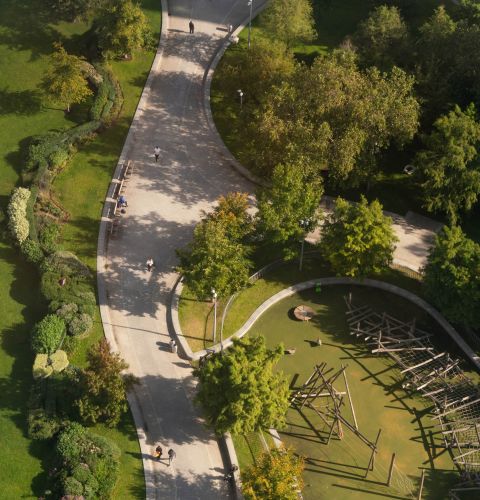 High-profile capital projects such as the regeneration of Jubilee Gardens and the transformation of King's College Plaza have had a positive impact on the neighbourhood through the creation of new public spaces and by making the neighbourhood more accessible and inviting. Over the years, lighting and pedestrian-oriented projects have improved safety and security for residents, workers and visitors while making the area more attractive and distinctive.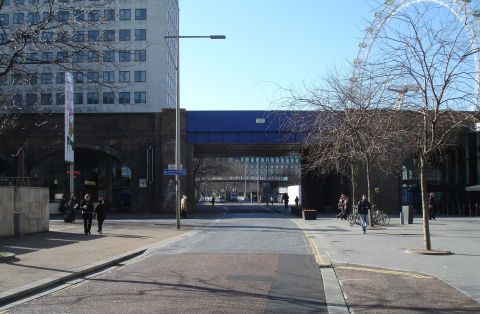 The current upgrading of the Spine Route - one of SBEG's first capital schemes originally completed in 1997 - will make it easier to walk and cycle in the area and will greatly improve footpaths, road surfaces, lighting, and greening.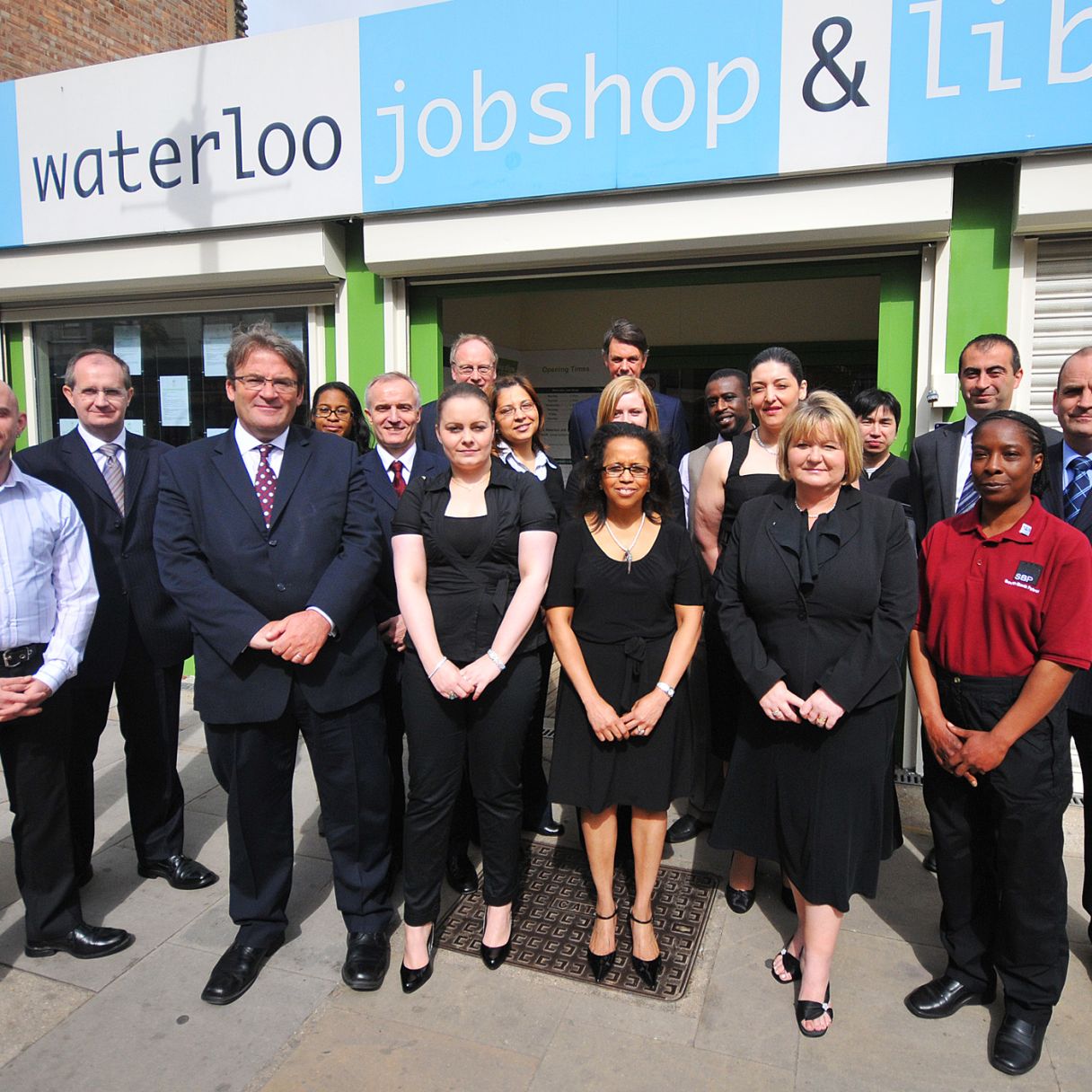 Waterloo Job Shop
Waterloo Job Shop was a pioneering job brokerage service which helped thousands of unemployed residents of Lambeth and other London boroughs find employment from 2002 until it closed in 2021.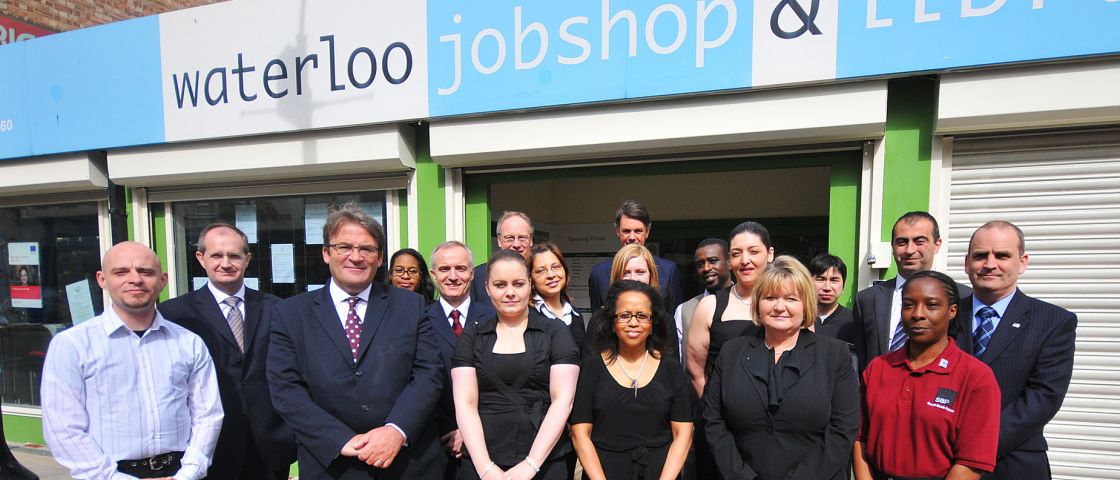 Waterloo Job Shop
SBEG ran the Waterloo Job Shop for several years - it was created when the regeneration of South Bank was well underway, and it supported Lambeth and Southwark residents to retrain and to secure jobs in the area, and across London. By keeping abreast with the changing job market, the service also helped employers find committed workers on their doorstep. The Waterloo Job Shop team became an invaluable part of The Work Programme, which ran until 2017.
Helping older long-term unemployed people back to work
From 2017 the Waterloo Job Shop delivered the two-year Journey2Work programme supporting residents of Lambeth, Lewisham and Southwark aged 50 or over and out of work for six months or more to help them overcome barriers to taking up jobs. Support included help to create professional CVs, improve interview techniques and ongoing mentoring once a candidate secured employment. This programme was delivered in partnership with G4S under the Government's Business Champion for Older Workers campaign and funded by the European Social Fund and the UK Department for Work and Pensions.
Meeting current and future employment and skills needs
While the Waterloo Job Shop has now closed SBEG is working closely with its members, South Bank BID, Lambeth Council and Southwark Council to continue to help local people secure jobs and for local employers to secure talent. This is especially important in the current challenging post-pandemic, post-BREXIT recruitment environment.